Scavenger Hunt Requests Answered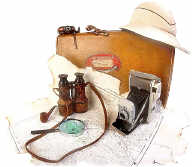 Do you have scavenger hunt questions you've been looking for the answers to?
Find answers to the questions people just like you have asked by scrolling below. If you still have questions submit them using the form below.
---
Need a Scavenger Hunt Idea or List?
Here's the place to ask, but please give us as much information as possible and check back soon to view any questions, answers or comments. It is important to include details like the age group of the participants, where the hunt will be held (indoor, outdoor, park, mall, etc.), the type of hunt (photo, item, clue, signature, etc.) and any additional information that you think would be helpful in giving feedback to your request.
Scavenger Hunt Questions and Answers
Click below to see other scavenger hunt ideas, questions, and answers.
More Scavenger Hunts
Join in on Party Chats at Diva Girl Parties and Stuff Facebook.


Dec 10, 18 05:29 PM

12 days of Christmas legend game based on the story of Christians using the song lyrics as a secret code to learn and share their faith while avoiding persecution. Can you match each gift with its sym…

Nov 16, 18 03:32 PM

Test your punniness with this Christmas riddles trivia game. Includes a variety of questions related to the holiday. Printable available for download in 2 versions, one with an answer box and the othe…

Oct 16, 18 01:35 PM

Vintage Christmas parlour games to add fun, cozy, memorable moments to your yuletide family gatherings and social events.