Scavenger Hunt Requests Answered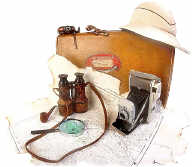 Do you have scavenger hunt questions you've been looking for the answers to?
Find answers to the questions people just like you have asked by scrolling below. If you still have questions submit them using the form below.
---
Need a Scavenger Hunt Idea or List?
Here's the place to ask, but please give us as much information as possible and check back soon to view any questions, answers or comments. It is important to include details like the age group of the participants, where the hunt will be held (indoor, outdoor, park, mall, etc.), the type of hunt (photo, item, clue, signature, etc.) and any additional information that you think would be helpful in giving feedback to your request.
Scavenger Hunt Questions and Answers
Click below to see other scavenger hunt ideas, questions, and answers.
More Scavenger Hunts
Mar 06, 19 02:06 PM

Host your best St Patricks Day party ever with these cool party games and activities.Challenge friends to a round of green trivia, write funny limericks, or play a right left leprechaun game.

Feb 14, 19 01:44 PM

Match the fun fact to the candy in this Valentine fun candy trivia. How did 3 Musketeers get their name? What candy bar really satisfies? Answer key included.

Feb 14, 19 01:43 PM

Add this presidential trivia to an inauguration party, 4th of July event, trivia party, or pub night. The multiple choice questions also make for a fun quiz for teachers to use in the classroom.