Scavenger Hunt Requests Answered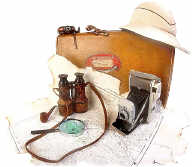 Do you have scavenger hunt questions you've been looking for the answers to?
Find answers to the questions people just like you have asked by scrolling below. If you still have questions submit them using the form below.
---
Need a Scavenger Hunt Idea or List?
Here's the place to ask, but please give us as much information as possible and check back soon to view any questions, answers or comments. It is important to include details like the age group of the participants, where the hunt will be held (indoor, outdoor, park, mall, etc.), the type of hunt (photo, item, clue, signature, etc.) and any additional information that you think would be helpful in giving feedback to your request.
Scavenger Hunt Questions and Answers
Click below to see other scavenger hunt ideas, questions, and answers.
More Scavenger Hunts
Feb 24, 20 03:36 PM

This Tale of Peter Rabbit right left game is fun gift or prize giving. Read the story. Pass the prizes left or right. Great for school, parties, or Easter.

Feb 24, 20 02:07 PM

Use this Right Left Easter Game as a alternative way to exchange Easter treats and share the Bible Easter story. It's a great icebreaker for church parties and family Easter celebrations.

Feb 10, 20 05:20 PM

Fill in the blanks for this love letter mad lib and enjoy reading it back at your next valentine party, bridal shower, all girl get-together or birthday party.