Scary Party
by Alicia
(New Zealand)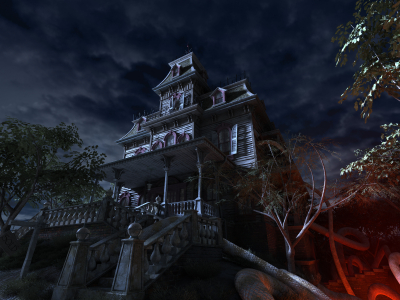 Haunted House
My scary party included going to a themed house with Halloween decorations and having gross body parts themed food to eat.

When I had my party I went to Spookers in New Zealand.
It was great. We had a tour around the 'haunted house' with scary characters chasing us around.

After, we went back to my house and rented out some horror and thriller movies.


After the girls and I watched horror themed movies, we told scary stories and ate gross out 'body party food as well as scrumptious party food - lol.

Then, to finish it off we talked and ate cake to make us feel better, seeing as we were going to go to bed soon.

In the morning we woke up to smell pancakes - oohh yum!

Then, some of the girls went home as there parents arrived.

I was left with two of my besties. We spent the day together by setting up a tent in the garage. Of course we cleaned up first.

We had so much fun!

ohh that was great.

Hope I helped you .

Alicia - 12 nearly 13! yay ! xx



Ghost Story Mad Libs