Teen Birthday Party Hunt
by Kelly
(Marietta, GA)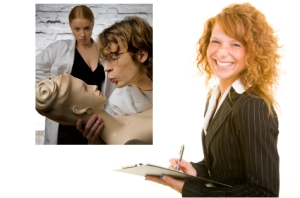 Teen Scavenger Hunt
This teen birthday party hunt was done for an 18th b'day. Each team was driven by a non-participating adult so they didn't have to take time to park! We set a certain main strip of road that included a mall for them to use.

Each team video taped the entire game and then we watched when they returned! (Unless specified as an activity for a TEAM MEMBER, all activities are for them to ask a STRANGER to do!!)



TEEN BIRTHDAY PARTY HUNT LIST
1. Find a red sphere
2. Collect 3 non-mall 'to go' menus
3. Ask to pump someone's fuel or wash their windows
4. Team sings "Singing in the Rain" at a fountain
5. Find someone named Abraham, Isaac or Jacob
6. Team perform the 'chicken dance' in front of chicken restaurant
7. Find someone to sing the "Barney" theme song
8. Push 2 team members through a store in a shopping cart
9. Record someone singing the 'National Anthem'
10. Dart around a store humming the 'Mission Impossible' theme song
11. Team member kiss cheek of a mannequin
12. Team sings "My bologna has a first name..." song while holding a package of bologna
13. Find someone older than 80
(photo of them holding their i.d. if they permit)
14. Find a coin from the birthday persons birth year
15. Find someone wearing a COUNTRY singer/band t-shirt
16. Find person playing an instrument
17. Find someone with a tattoo with more than 2 colors
18. Find an officer that will say the "Pledge of Allegiance"
19. Find a discarded movie stub from a certain movie
20. Take a photo of team with a cow or moose
21. Ask a stranger for a french fry!
22. Have one or more guys on the team do a 'runway strut' with 4-5 inch heels on
23. Find three details about fishing or bowling equip.
24. Take a photo of someone with BIG hair
25. Team member modeling a Fedora
26. Get a price list from a hair salon
27. Get a free pocket calendar
28. Get four 'heart healthy' cookbook titles
29. Get a disposable cup with a company logo on it SIGNED by an employee
30. Get a credit card application
31. Find a person wearing a leather jacket
32. Find a person with more than three piercings on their face/head
(one in each ear counts as one!)
33. Collect three perfume samples
(Extra challenge but more time consuming is to allow only one task per store)