Who Where Why Game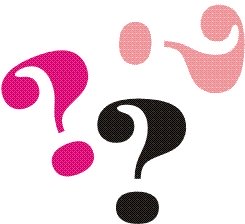 The Who Where Why game is similar to truth or dare, but eliminates the pressure of having to come up with challenges on the spur of the moment when everyone is looking at you and waiting for a fantastic idea.
Print and cut out one set of Who Where Why When What How cards for each player. Pass each player a set of cards and have them write a question starting with the noted word on each card, being careful not to show them to anyone. The questions can be as funny, embarrassing, serious or crazy as you want.

Question Examples:
What was your first date like?
How many times have you "passed wind" in public?
Why are periods so aggravating?
When do you act childish?
Who do you have a mad crush on?
Where would you never want to get caught going?
When everyone has finished writing their questions, collect the cards and mix them up. Place them in the center of the play area and take turns picking a question and answering it.
Note: The questions will probably be more daring and funny because no one has to know who wrote them.
Make your own cards or use our printable
Who Where Why Game cards by either printing on card stock paper and cutting out, or printing on regular paper, gluing to poster board, and then cutting out.
For those of you who think that's too much work, we have a second printable version of the Who Where Why Game that can be printed on plain paper, cut out and then folded in half. Either way you're sure to share a lot of fun and laughter playing the Who Where Why Game with your friends.
Nov 06, 19 01:59 PM

To win this Christmas carol game you might need a thesaurus of word knowledge. Can you guess the popular Christmas songs from their fun new synonymous titles?

Oct 18, 19 06:02 PM

Play this ghost story mad lib game at Halloween parties, camp, home, and school. Create a funny scary story that will make you scream with laughter.

Oct 16, 19 02:57 PM

Plan to play Family Feud game Halloween edition at your next Halloween party using our survey Q&As. Check out the fun video to spark ideas for making your game spooktacular. Time to play!