15th Birthday Bowling Party
by Michaela
(Minnesota)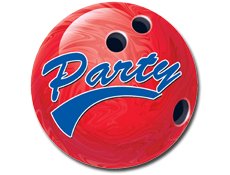 Bowling Party Invitations

I threw my friend a surprise 15th birthday party at a bowling alley! Before hand I called everyone and told them to wear light colored clothes.

At the bowling alley they shut off the normal lights and turned on black lights. It was so cool because then we all glowed!!

IT WAS SO MUCH FUN!!



Crazy Bowl Ideas
More Crazy Bowl Ideas
Join in and write your own page! It's easy to do. How? Simply click here to return to Party Themes.
Nov 23, 22 03:29 PM

12 days of Christmas legend game based on lyrics used as a secret code to share faith and avoid persecution. Match each gift with its symbolic Christian meaning

Sep 23, 22 04:50 PM

Printable Would You Rather Halloween Game with fun either or icebreaker questions to get your party off to a howling start.

Sep 08, 22 12:25 AM

Printable Halloween pass the gift game poem for 10 players or more. Wrap enough treats and gag prizes to give one per guest or play the game white elephant style.