Fountain of Youth Canada
by Fountain of Youth Canada
(St. Catherines, Ontario)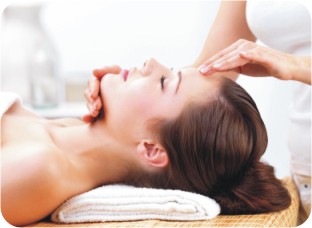 Fountain of Youth Canada is set within a beautiful 100 year old building that has been transformed into the most peaceful, elegant spa. It offers a full range of services from facials and massages, to body sculpting, non-surgical face lifts and everything in between... there is something for everyone.

The wonderful staff of Fountain of Youth Canada will make you feel like you're the only one that exists for the time you are in their care. You'll feel relaxed and pampered throughout your visit.

Offering a number of services that will make you look and feel younger, the Fountain of Youth Canada spa is unique and must be experienced. It's more than a typical spa... it's a place you'll want to be, a place you'll want to go to unwind and leave your stress behind.

Visit the Fountain of Youth Canada web site to take a virtual tour and see it yourself.



Spa Gift Certificates for Spas Worldwide
Find Spas Near You
Join in and write your own page! It's easy to do. How? Simply click here to return to Best Spas.
Nov 23, 22 03:29 PM

12 days of Christmas legend game based on lyrics used as a secret code to share faith and avoid persecution. Match each gift with its symbolic Christian meaning

Sep 23, 22 04:50 PM

Printable Would You Rather Halloween Game with fun either or icebreaker questions to get your party off to a howling start.

Sep 08, 22 12:25 AM

Printable Halloween pass the gift game poem for 10 players or more. Wrap enough treats and gag prizes to give one per guest or play the game white elephant style.