Where Are the Best Spas?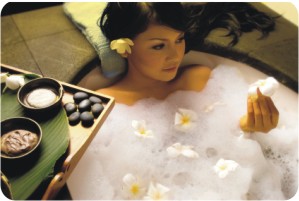 Have you found one of the best spas ever... one that's perfect for a day of quiet retreat or one that would be great for a girls night out? If so, don't keep it to yourself. Share the name of your favorite spa here along with all of the details that make it so special.
If you have a photo of your favorite spa or one of you enjoying it, we'd love it if you'd share that too.


Tell Us About Your Favorite Spa
What makes your favorite spa so special? Share it here
and give others the opportunity to discover and try it!
Other Visitors Favorite Spas
Click below to see contributions from other visitors to this page...

Can't afford a spa retreat right now? Don't be discouraged. You can always create your own home spa party, host a spa girl party, or get together with friends and hold a big garage sale to pay for a shared, luxurious girls day out. 
Nov 23, 22 03:29 PM

12 days of Christmas legend game based on lyrics used as a secret code to share faith and avoid persecution. Match each gift with its symbolic Christian meaning

Sep 23, 22 04:50 PM

Printable Would You Rather Halloween Game with fun either or icebreaker questions to get your party off to a howling start.

Sep 08, 22 12:25 AM

Printable Halloween pass the gift game poem for 10 players or more. Wrap enough treats and gag prizes to give one per guest or play the game white elephant style.