New York, New York!
by Ayanna J
(Moncks Corner, SC)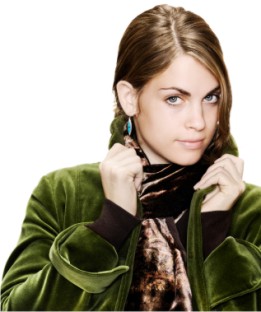 Teen Fashion Model
New York, New York is going to be the main theme for my Sweet 16 party! The whole purpose is to party like we're in New York City.

I live in a small town in Charleston, SC. Moncks Corner doesn't really have anything glamorous about it. I'm from the city so I love the city life and just want to bring a little New York, New York to this little country town.

Everyone will have to be fly and flashy. My entrance dress will be G-L-A-M-O-R-O-U-S. After I make my entrance and have time to settle down I will change into an outfit rock star down.

Coogi is what I plan to wear because my feel on the outfits everyone else will wear should be very fly n flashy. So why not have an outfit of my own that embodies that very definition.

If you want a party that is all about the glitz n glam of New York City I would say do it like you're from the city!!!!



Pink Vogue Sweet 16 Party
Sweet 16 Murder Mystery Party
Join in and write your own page! It's easy to do. How? Simply click here to return to Party Themes.
May 02, 22 10:18 AM

Need some last minute Mother's Day games and ideas? We've got some here...

Mar 16, 22 01:08 PM

Host your best St. Patrick's Day party ever with these cool party games and activities. Challenge friends to a round of green trivia, write funny limericks, or play a right left leprechaun game.

Feb 12, 22 05:36 PM

A challenging list of multiple choice super bowl trivia questions to add to your trivia, football, or Super Bowl parties. Use them as an icebreaker or play a full out competition.