New York, New York!
by Ayanna J
(Moncks Corner, SC)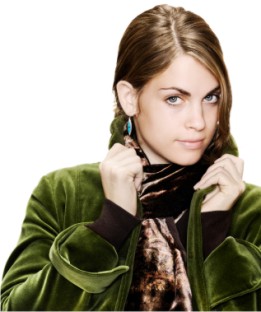 Teen Fashion Model
New York, New York is going to be the main theme for my Sweet 16 party! The whole purpose is to party like we're in New York City.

I live in a small town in Charleston, SC. Moncks Corner doesn't really have anything glamorous about it. I'm from the city so I love the city life and just want to bring a little New York, New York to this little country town.

Everyone will have to be fly and flashy. My entrance dress will be G-L-A-M-O-R-O-U-S. After I make my entrance and have time to settle down I will change into an outfit rock star down.

Coogi is what I plan to wear because my feel on the outfits everyone else will wear should be very fly n flashy. So why not have an outfit of my own that embodies that very definition.

If you want a party that is all about the glitz n glam of New York City I would say do it like you're from the city!!!!



Pink Vogue Sweet 16 Party
Sweet 16 Murder Mystery Party
Join in and write your own page! It's easy to do. How? Simply click here to return to Party Themes.
Nov 25, 23 03:52 PM

Printable left right Christmas game based on the story of Scrooge from A Christmas Carol by Charles Dickens. Read the story and pass gifts left and right.

Nov 20, 23 05:55 PM

A crazy Christmas scavenger hunt involves finding unusual Christmas items that have been set up in the hunt area ahead of time. Will your guests spot that Rudolph has a green nose, etc.?

Nov 20, 23 04:58 PM

Over a dozen Christmas scavenger hunts to celebrate the holiday season. Tons of fun Christmas treasure hunt riddles, clues and printable lists.