The Christmas Scavenger Hunt
by Shanley
(Overland Park)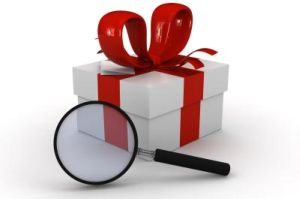 Christmas Scavenger Hunt
The Hunt goes from easy to hard...

T. The clue is inside this item... I am lost every day and is taken to work by Renee, anyway... I am in there. Ruff!

O. I before was used every day. Until I broke one Sunday. Joe Jr. played games on me, I am under the board you see. Soar!

W. The thing next to me has many keys. And every week a visitor comes over and sits on me. If you open me the next clue lies there. Ho Ho Ho!

I. Next to me is the clue... A grandchild got me as a gift from her grandparents. I can do many different things. Right now I'm a clock. Sun!

N. I am meant to smell good but my odor is a little over powering. I look like a candle but I'm not. Cat!

G. A couple years ago I was gotten as a gift. I was an electric guitar you see. If you remember where I was hidden the next clue will be there. Hood!

E. At the beginning Shanley was carrying a flag and set it down. The next clue will be there. Moo!

T. I'm in a pot. I'm sweet. But you may not like me because I can make you fat. Who?

G. Ksed sdriht eht phesoj no si eulc txen eht. Roar!

I. There are only so many hanging pictures in the house. The next clue is right next to a hanging picture.

F. There is an open tab on the mac... I would look at that.

T. The next clue is in Mom's favorite pillow.

T. All of Shanley's makeup is where the next clue is.

H. The next clue is hidden in the place where Shanley's contacts are located.

A. An old instrument that was used to be played by Joseph III, inside this case is the next clue.

T. A lot of old games and junk is here. Inside you will find your next clue.

S. The Bible has all of the answers...

A. To dream, you must sleep. Where does Joe Jr. Sleep?

Y. Bath....

S. Many socks... A clue is in one of them...

T. Santa comes down _______ I would look around there for the next clue.

O. I am under a rug...

U. Shanley's closet has the last clue...

I am sorry but you haven't won exactly yet... For the first couple clues, you see that there is a random word. Look at it closely.. It may take some time.

Note: You will need to tweak the clues to suit your family and the places you have available to hide the clues.



More Christmas Scavenger Hunts
Crazy Christmas Scavenger Hunt
Christmas Gift Riddle Hunt