The Poem Lady Writes Personalized Poems for You

My name is Jill and I am the poem lady.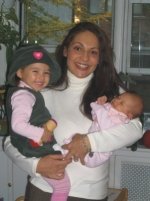 I write poems for...
baby showers
bridal showers
bar mitzvah candle lighting ceremonies (sample) 
anniversaries (sample) 
office going away parties
various special occasions
invitations
thank you notes

If you need a personalized poem for any of the special occasions in your life, contact me using the custom poem request form below.
Like The Poem Lady on Facebook | Follow on Twitter 


How to Order a Custom Poem from the Poem Lady
The way it works is that you provide me information on the person (or event) for which you would like a poem. If it is a bridal shower poem you are seeking, send information on the bride including...

her name

her husband-to-be's name

how they got engaged

when the wedding will be

where the wedding will be held

who is in the wedding party

any stories or anecdotes about bride turning bridezilla, etc.

In your own words, tell me what you would like to convey in the poem.If it is a mother to daughter poem and you prefer sentiment over humor, please specify that. If you have any touching mother/daughter advice you want to pass on include that as well.If it is for a baby shower, tell me...
 

the names of the mom and dad to be

when the baby is due

if they know the sex of the baby

any nicknames for the baby in the womb like peanut or bean

do they have a name picked out

Does the baby have any siblings

if there a theme to the shower or the baby's room?

Include any anxieties like Dad is afraid to change his first diaper and Mom thinks the house is too small.

I will then get back to you so you can give your imput and we can make any changes necessary. I have a policy of 100% satisfaction guaranteed and people are usually really excited with the results.

Often times bridesmaids or mothers read the poems aloud at the shower and the bride or mom-to-be and her friends enjoy a touching laugh or a few tears (depending on which you prefer). They often then present the poem to the bride in a frame so she can keep and treasure her special day forever.

All the poems are $25. The 14 candlelighting ceremony poems are $350. There is a $15 rush fee for poems that are needed in less than one week.

Please fill in the form below if you have any questions or would like to place an order. 


Jul 25, 23 02:35 PM

Fun and challenging baby animal name game. What baby animal names do these 15 image clues rhyme with? Challenge yourself and your party guests. Free printable game and answers.

Jun 27, 23 02:30 PM

Challenge friends and family with this July 4th songs trivia quiz based on patriotic lyrics. From traditional to modern, there's a song for every generation.

Apr 26, 23 04:28 PM

Guess the Princess from an image of something they are associated with like a chameleon for Rapunzel or a pea for Princess Daria. Printable game with answers.