Valentines Day Party Themes
Mark the Holiday by Celebrating Love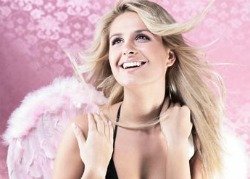 Ideas for Valentines Day party themes are highly sought after, not only to celebrate romantic love, but also the many friendships and special people in our lives.
Valentine's Day marks the season of love. It is a time of conversation hearts, roses, and romantic poetry.
Whether you are a secret admirer or wear your heart on your sleeve - whether you are in the excitement of a new relationship or have an enduring love that has stood the test of time - whether you are celebrating romance or friendship, Valentine's day is the perfect excuse to have a party.
And Valentine's Day party themes are the perfect way to make your gathering extra special.
Cupid Valentines Day Party Theme
What better way to celebrate the season of love than hosting a party in honor of the icon of love himself?
Make you own scroll invitations using parchment paper, or write the party details on little wooden arrows or chocolate Cupids.

Gossamer draped pillars and lush grapevines mingled with the sweet scent of white roses and Greek Cuisine will usher guests back to the mysteries and mythology of Ancient times.
Ask guest to come dressed as their favorite Greek god, then let the candlelight, ambrosia wine, and Cupid's arrow work their magic.
Famous Couples Valentines Day Party Theme
Bask in the love of those couples whose relationships have defined romance, captured our hearts, and made up believe in "happily ever after".
From current to historical, cartoon to big screen, or fairytale and fantasy, guests will have fun celebrating Valentine's Day with some of their most favorite famous couples. You can even play a "famous couples" themed version of the Newlywed Game, to see how well the "real" couples know their celebrity counterparts.
For a teen party, host a "Twilight" variant of this theme. Begin with apple invites, decorate with red and white tulips, have a dance "under the stars", serve red virgin cosmos, and a few tasty snacks – vegetarian, of course!
Guests can come dressed as their favorite "Twilight" character, or have a competition to see who can create the best likeness of Bella or Edward.
Valentine's Day Scavenger Hunt
Create clues using lines and quotes from famous love poems, songs, movies, or books, and send guests on a quest to find romantic places and objects. Each couple can be a team, or if you have a lot of singles, simply divide your guests into groups.
Of course, the final clue will have all guests meeting at a romantic restaurant for drinks and appetizers, a nightclub for a little dancing, or even a bowling alley or golf course.
Romantic Scavenger Hunt for Intimate Parties for Two
Romantic Foods Dinner Party or Wine Tasting
From oysters to dark chocolate to wine, there are certain foods that symbolize romance and passion.
Transform your home into an intimate cafe with small tables, romantic music, candlelight, and of course, amorous cuisine.
Guests can be entertained with Love Story trivia or Name That Love Song, followed by a screening of a classic romantic film such as Gone With the Wind or My Fair Lady.
If you don't want to prepare a whole dinner, host a wine tasting where guests can enjoy sampling wine from some of the world's most romantic destinations.
Chocolate Tasting/Making Valentines Day Party Theme
Valentine's Day is synonymous with chocolate and there is no other food on earth that connects quite so well with the affairs of the heart than this sweet confectionery.
Set the stage by sending chocolate rose invites that will give guests a taste of what's to come.
Set up a buffet of chocolate treats from around the world, or for a little more "hands on" experience, hire a chocolatier to teach guests how to make their own heart-shaped delicacies.
And, with all the sampling of this aphrodisiac wonder, there may even be some extra time to whip up a batch of chocolate body art paint – for later use, of course!

Chocolate Fountains and Supplies

With Christmas over and the mistletoe packed away, Cupid has arrived to make sure that couples don't forget how to steal kisses and keep the love alive. Whether you are celebrating with couples or a group of singles, Valentine's Day party themes will add fun, excitement, and little touch of romance to your event.
So, send out your invites, decorate your home, plan your menu, and select a love song playlist. But, before all you guests arrive, be sure to hang an arrow pierced heart where your mistletoe used to be, grab your sweetie, and usher in the most romantic holiday of the year.

Valentines Day Party Themes and Ideas for Church Parties


Nov 25, 23 03:52 PM

Printable left right Christmas game based on the story of Scrooge from A Christmas Carol by Charles Dickens. Read the story and pass gifts left and right.

Nov 20, 23 05:55 PM

A crazy Christmas scavenger hunt involves finding unusual Christmas items that have been set up in the hunt area ahead of time. Will your guests spot that Rudolph has a green nose, etc.?

Nov 20, 23 04:58 PM

Over a dozen Christmas scavenger hunts to celebrate the holiday season. Tons of fun Christmas treasure hunt riddles, clues and printable lists.