Sweet 16 Party Themes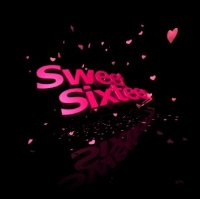 Sweet 16 party themes are in high demand, as sweet sixteen parties in general have gained popularity and significance over the past several years, making them one of the most anticipated events of a young girls life and ranking them in the same realm as prom, homecoming, and graduation.
The days of gathering a few friends together for pizza and a movie, are being gently forced into obscurity by the more extravagant and elaborate celebrations that mark the modern recognition of this milestone event.
Choosing perfect sweet 16 party themes, music, food, and decorations is vitally important to a young woman on the verge of reaching that momentous day and often completely overwhelming, but in the grand scheme of things, "girls just wanna have fun!"

So, while your teen may be bombarding you with a host of ideas that make your head spin and your wallet scream, there is no need to panic. With a little bit of homework, a touch of creativity, and some smart pre-planning, your daughter can have the sweet sixteen party of her dreams without casting your pocketbook - and your sanity - into oblivion. And, you might even have some fun, too! Whether you are transforming your backyard, renting a ballroom, or reserving a restaurant, this coming of age celebration can be as unique and special as the honoree.


---
Sweet 16 Party Themes - Chocolate Party
It is an undeniable fact that every woman loves chocolate so what better way to usher in the next phase of a young lady's life than with sweet indulgence. Create invitations that can be wrapped around candy bars or spray simple hand-made invites with chocolate fragrance that can be purchased rather inexpensively at local department stores. For a more elegant look, cover tables with mocha colored cloths and use chocolate flower bouquets as centerpieces; or for a more casual feel, use table coverings of various different colors scattered with bowls of smarties, m &ms, chocolate almonds, and other favorite treats. Of course, food options should include a chocolate fondue and/or a chocolate fountain, and guests can be entertained with activities such as chocolate facials, chocolate trivia, and blindfolded chocolate taste tests. Send guests home with gifts of chocolate lip gloss, chocolate scented candles, or specialty candy as a memento of the exciting evening.
Sweet 16 Chocolate Spa Murder Mystery | Chocolate Fondue Party Ideas


Sweet 16 Party Themes - Casino Party
Invite guests to this popular party using invitations shaped like slot machines or the Las Vegas sign. Place a deck of cards, chocolate poker chips, and play money on every table with centerpieces of red and black balloon bouquets. Have favorite casino games set up at various stations around the room so guests can mingle while enjoying music, food, and fun. Decorations can be as simple as giant playing cards, dollar signs or dice, or as extravagant as light up signs and slot machines. Send everyone home with miniature flashing dice, personalized playing cards, or chocolate coins.
Sweet 16 Party Themes - Hollywood Party
Every girl wants to feel like a celebrity, so why not make her dreams come true and give her a star studded sweet sixteen party. Have guests come dressed as their favorite performers, and possibly even allow time for a talent show. Roll out the red carpet, greet party goers with glasses of non-alcoholic champagne, and serve hors d'oeuvre sized portions of teens favorite finger foods. Entertain guests with movie trivia, watch Oscar winning films, or dance to popular theme songs.
Oscar Party Ideas | Hollywood Party Ideas | Pink Vogue Sweet 16 Party


Sweet 16 Party Themes - Winter Wonderland
Bring out your teen's inner princess by hosting a sweet sixteen ball. Transform your venue into a romantic winter wonderland using sparkling lights and glitter, complimented by silver and white balloons and ice sculptures. Add a little twist by making your celebration a masquerade ball, an elegant tea party, or even a murder mystery. Guests will feel like royalty as they pose for photos, sip exquisite punch, and twirl around the dance floor in their dashing tuxedos and breathtaking gowns.


Sweet 16 Party Themes - Summer Barbeque or Luau
A summer barbeque or beach party is perfect for a more casual or informal sweet sixteen bash. Whether it is outdoor games in your backyard, water sports at a local beach, or a limbo contest at a Hawaiian luau, guests will appreciate the comfortable and relaxed atmosphere of an outdoor event. Simple hamburgers and hotdogs, submarine sandwiches and potato chips, or Hawaiian pizza and tropical fruit will compliment the theme without requiring a lot of preparation or expense.
Hawaiian Luau Party Ideas | Pool Party Ideas


Sweet 16 Party Themes - Spa Date
Of course, every girl loves to feel pampered so why not honor her special day with a luxurious trip to the spa? Roll the invitation and place it in a lipstick tube or attach the party details to a bar of specialty soap or body lotion. If cost is an issue or local spas are booked, you can always purchase the products, recruit some family members, and transform your own home into a relaxing retreat. Hair, makeup, and nails can be followed by dinner, dancing, or even shopping. And if finances allow, you may wish to rent a limo so your teen and her friends can arrive at their destinations in style.
Sweet 16 party themes can be as original and diversified as the teen they are meant to honor. Whether casual or classy, simple or sophisticated, you can explore the ideas, determine the theme, and build the once in a lifetime celebration that this monumental occasion deserves.






Nov 25, 23 03:52 PM

Printable left right Christmas game based on the story of Scrooge from A Christmas Carol by Charles Dickens. Read the story and pass gifts left and right.

Nov 20, 23 05:55 PM

A crazy Christmas scavenger hunt involves finding unusual Christmas items that have been set up in the hunt area ahead of time. Will your guests spot that Rudolph has a green nose, etc.?

Nov 20, 23 04:58 PM

Over a dozen Christmas scavenger hunts to celebrate the holiday season. Tons of fun Christmas treasure hunt riddles, clues and printable lists.