65 Family Reunion Ideas

from Games and Activities to Easy Delicious Picnic Recipes
Planning a family get together? These family reunion ideas will help make preparing easy and fun.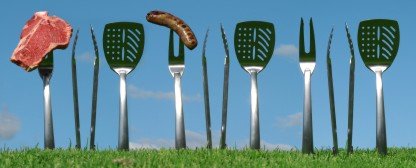 Summer and early fall are great times for planning family reunion picnics and when you do, you'll need ideas for games and food.
Thanks to our visitors we have dozens of delicious picnic recipes and fun reunion games and activities listed below. 
Definitely check out the two submissions that WON a $25 US Amazon Gift Certificate in our Family Reunion Picnic Contest!
Congratulations to Darcy Vance of Indiana on her winning game entry, Family Scavenger Hunt, and Cynthia Colson of Florida on her winning Hawaiian Cake recipe entry.


Family Reunion Ideas
Family tree Cupcake Display
Shared by Janice Ford (Northville MI USA)
Make cupcakes and build them into a family tree.
You can write the name of the family members with icing and color code them.
Everyone can then clearly see where they belong in the family tree.

Kreamy Krab Picnic Pasta
Shared by Victoria Hauser (Fort Lauderdale, FL)
What you need:

1 pkg of small or medium sized pasta shells
1 lb Imitation Krab
2 1/2 cups of Mayo
1/2 cup of relish
1 tsp of paprika
2 tsp of fresh basil
The fun food making process:
Boil all the pasta.
Rinse the pasta with cold water, until pasta is completely cool.
With a large spoon, combine Mayo, Krab, and relish.
Put in the fridge for 1 hour.
Top with basil and paprika.
Ready to serve!
Printable Family Reunion Picnic Games

by Party Fun Printables
Family Reunion Ideas
Click below to see ideas shared by visitors...



Printable Family Reunion Picnic Games
Jul 25, 23 02:35 PM

Fun and challenging baby animal name game. What baby animal names do these 15 image clues rhyme with? Challenge yourself and your party guests. Free printable game and answers.

Jun 27, 23 02:30 PM

Challenge friends and family with this July 4th songs trivia quiz based on patriotic lyrics. From traditional to modern, there's a song for every generation.

Apr 26, 23 04:28 PM

Guess the Princess from an image of something they are associated with like a chameleon for Rapunzel or a pea for Princess Daria. Printable game with answers.