Girl Stuff Party Blog
This Girl Stuff Party Blog will keep you up-to-date on Diva Girl Parties' newest party ideas, games, scavenger hunts, girls night activities, supplies, resources, and other fun stuff to share with your friends.
Answers to the latest party questions girls just like you are asking.
Have Fun and Enjoy Being a Girl!
Easter Bible Trivia Game: Who Am I?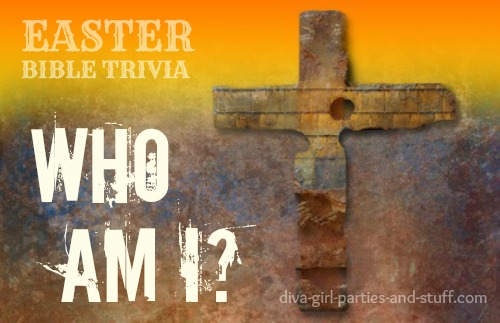 Easter Bible trivia can add a lot of competitive fun to an Easter Sunday School lesson or family party. This Who Am I Easter game highlights some of the most popular Easter Bible characters.
---
Join in on Party Chats at Diva Girl Parties and Stuff Facebook.